IPTV subscription – SMART TV M3U FOR Samsung LG TV 12 MONTHS.

Kazzie R.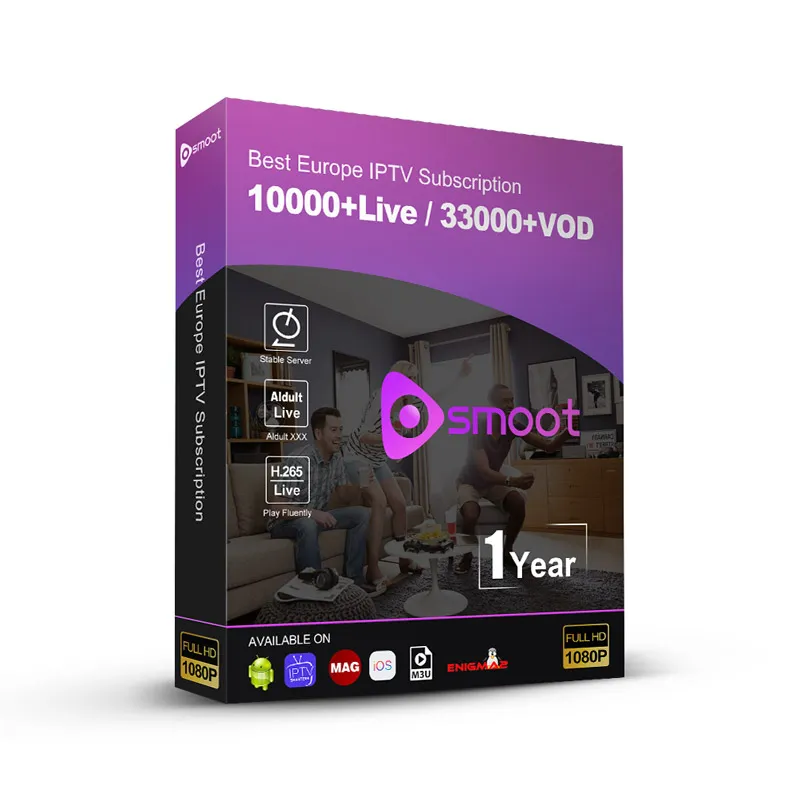 Best Samsung Smart IPTV Subscription 12 months for Samsung smart TV
The Samsung 12-month premium Smart IPTV subscription gives you access to all TV channels on your Samsung Smart TV.
mykiv.com offers you the best Samsung IPTV subscription at a cheaper price compatible with your Samsung Smart TV, you just need to install and activate the application of your choice for Samsung Smart TV, and we will charge you your Samsung IPTV subscription 12 months away.
With our Samsung IPTV subscription, you will have access for 12 months to thousands of TV and VOD channels in Full HD from several countries.
How long to receive my order?
Once your order is paid, you will receive an email containing the m3u link to the email address linked to your purchase.
IMPORTANT
The supplier remains solely responsible for the content of its packages and the availability of the channels included in its offer.
2.Currently We offer trial accounts.
3.Some channels or packages may be temporarily unavailable, this is completely beyond our control.
4.mykiv.com cannot be held responsible for any change of any kind, particularly in the programming or in the temporary or permanent stoppage of a channel or program.